Les Pionnières/ The Pioneers
Morocco, 2017
The Pioneers is a series of portraits of Moroccan women among the first to practice an activity in Morocco. Moroccan society is culturally diverse but also changing, this project focuses on the women who are actresses of the mutations, who pushed by a passion move the lines.
These women are young and courageous. All have had to fight to get there, but they refuse victimization, they are proud of their success. The interviews make it possible to realize their course, their difficulties and their victories. In my opinion, these pioneers play a positive role and it is important to highlight their success to show other women that they can also do it.
While recent news has highlighted the clouds weighing on women in Morocco, some of these pioneers are positive on the trend and as one of them points out "I am doing things today that my mother could not have done in her day".
The project includes 15 portraites and interviews of women from different origins and with different hobbies.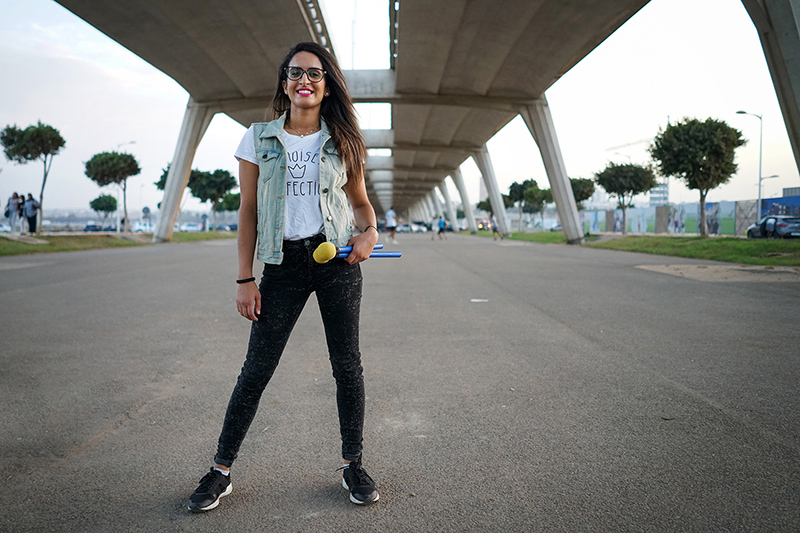 Fatima Zahra, maried, 25 years old, member and choregrapher of a batucada band from Salé.
"When we're on tour abroad, some people have difficulties to understand we are moroccan, they're so surprised to see us beautiful and independant. They have such a negative image of Moroccan women."
Wafaa, 24 years old, front desk manager, skater since 2009.
"It's not the religion that oppresses women, it's our traditions"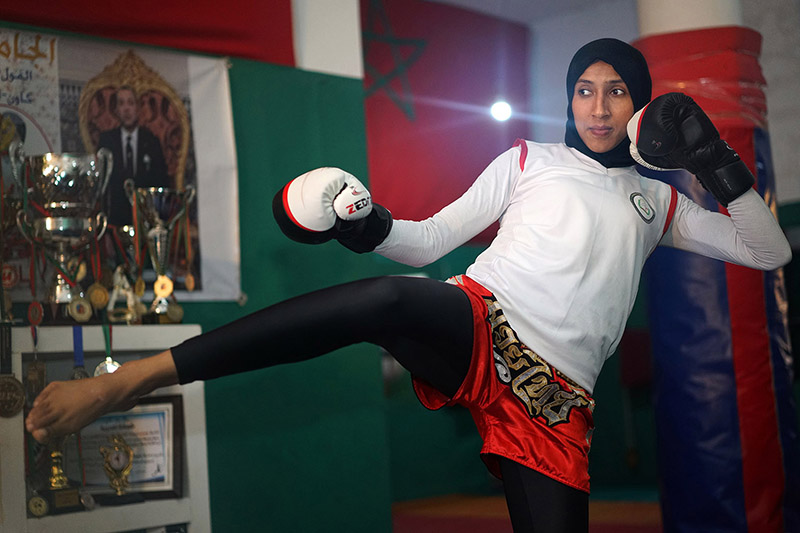 Meriem, maried, 26 years old,  K1 and MMA world champion.
« Once I had to use boxing to defend myself. It was in Casablanca, I had to kick my aggressor with my knee. I'm not very proud of that, but it was self-defense, I would never have attacked first. »
all copyrights reserved.