Morocco, 2015 and 2016
Morocco has seen a rampant urban development in recent decades. There is a huge contrast between the maze of the traditional medinas and the SimCity like suburbs where three-storey building are built one after the other. To cover the blind walls of these new buildings, Moroccan builders use mostly a red painting. In theory, these blind walls are not meant to last, they are just supposed to stay until another promoter builds his house against the blind wall and thus covers it. But the temporary sometimes lasts, and these red cubes can be now seen everywhere to the point that it has not only become a constant, but maybe the main characteristic of Moroccan contemporary cityscapes.

These colorful cubes do not only create minimalist and Mondrian like landscapes, there is also a bit of irony to realize that these blind walls, originally intended to be temporary and functional, become the main characteristics of Moroccan cities.
"Les Villas" consists in more than 100 pictures and gifs shot in the suburbs of 10 cities in Morocco (Tangier, Chefchaouen, Kenitra, Rabat, Salé, Bouznika, Taza, Skhirat, Marrakech, Ouarzazate
Bouznika #01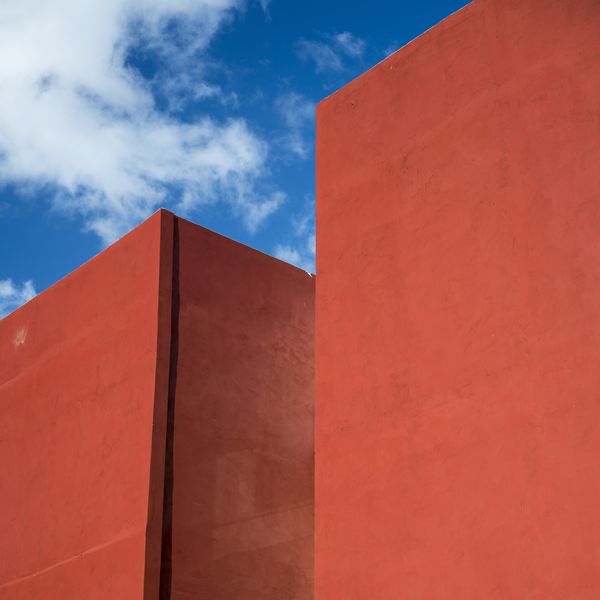 Essaouira #05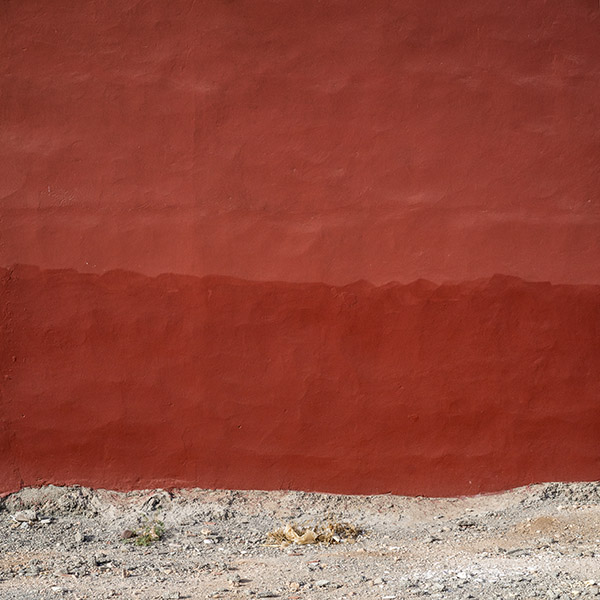 Marrakech #12 - apparition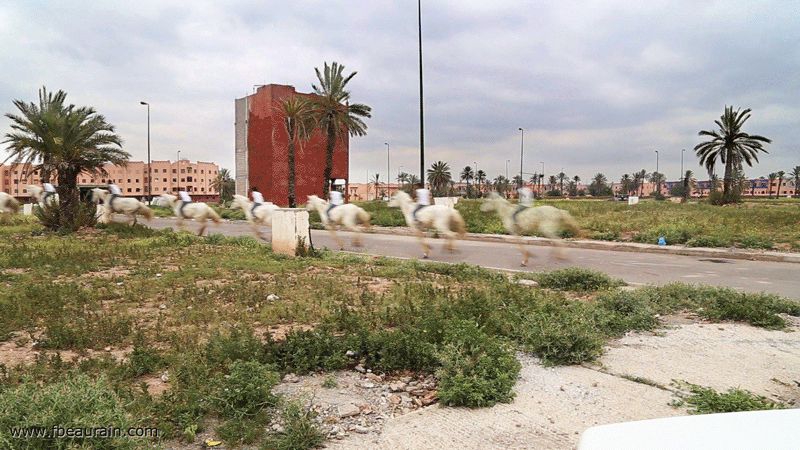 Salé #06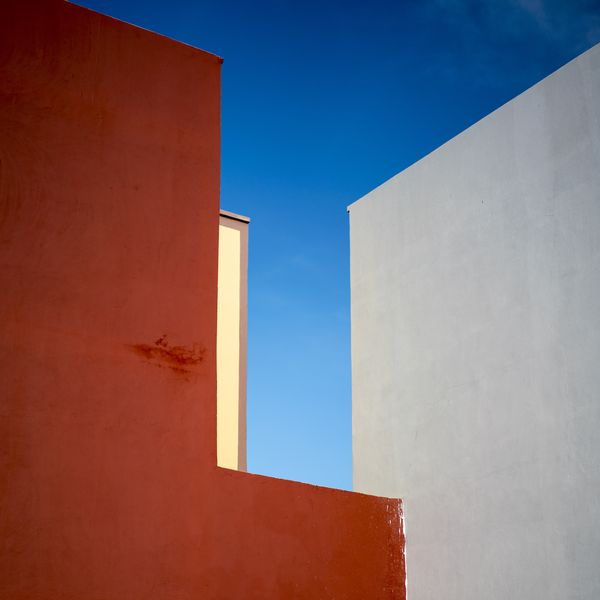 Salé #19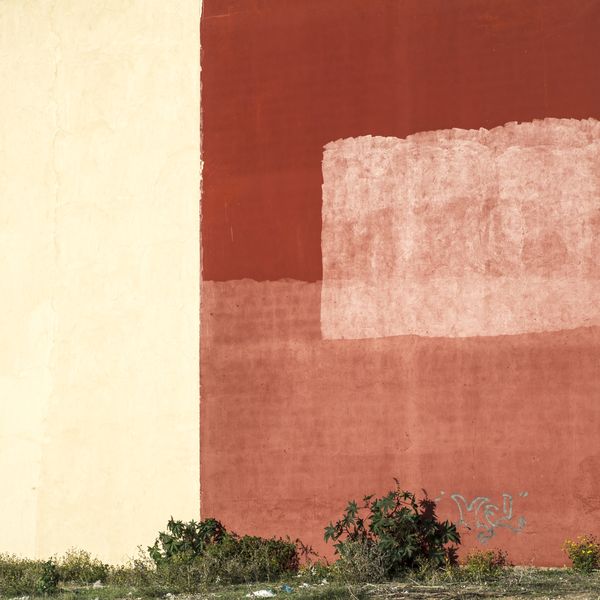 Bouznika #02- le chantier du TGV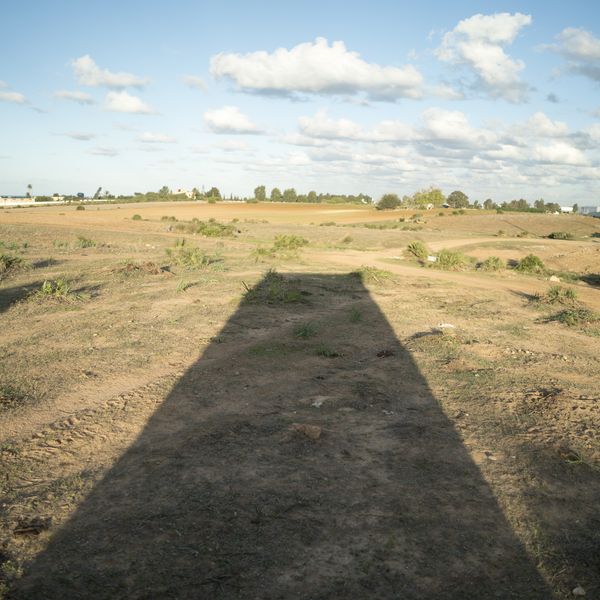 Salé #07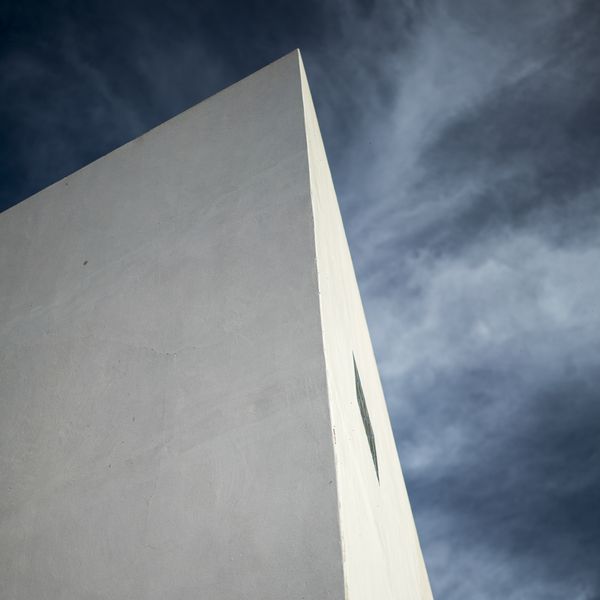 Chefchaouen #04- le chateau dans le ciel/ Castle in the sky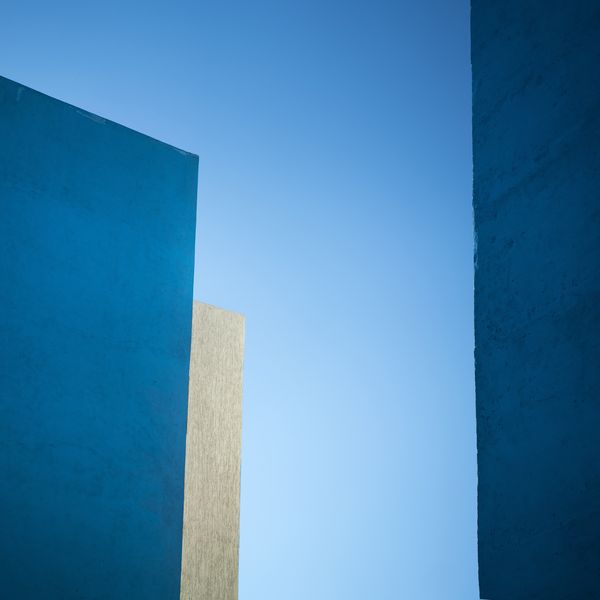 Ouarzazate #13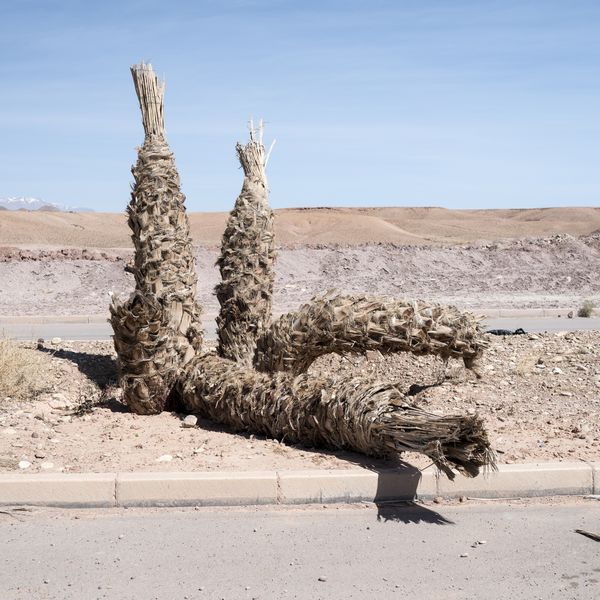 Asilah #03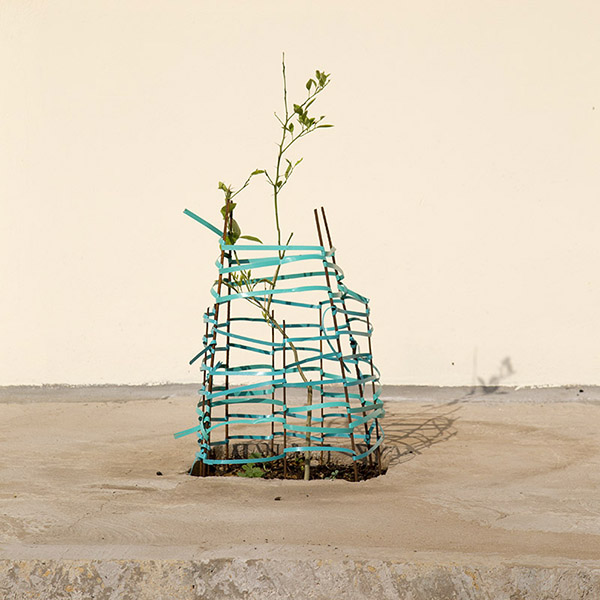 all copyrights reserved.